Press release
10/24/2011 3:00 PM CET
Skanska´s building Balabenka is pleased to welcome Geberit as a new tenant for its retail premises. Geberit is taking occupation in Skanska´s property, totalling 470 sq m including 15 parking spaces and 45 sq m of warehouse space. Geberit, world leader in developing and manufacturing sanitary and piping systems will open their latest showroom at Balabenka on 1 December 2011.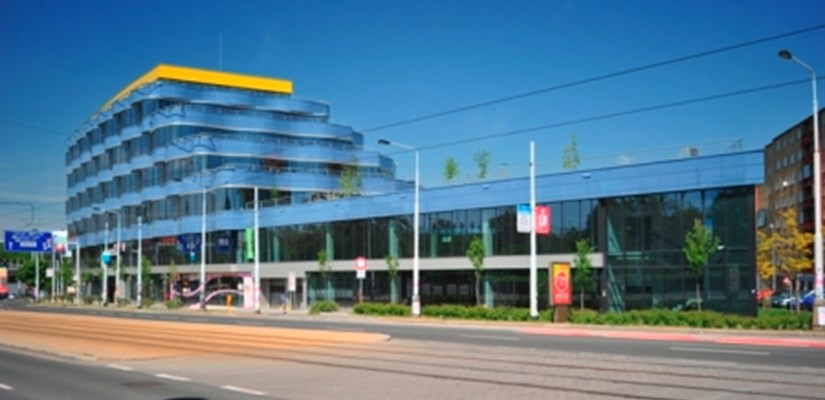 "The retail premises within the Balabenka building are the ideal choice for us. The location between Sokolovská and Českomoravská street became a retail destination for home and office furniture inclusive of sanitary ware. We are very pleased to offer our clients a pleasant and modern environment in the middle of this prestigious location", says Vladimir Sedlačko, Managing Director, Geberit spol. s.r.o. Brno.
Balabenka is situated on the border of dynamically developing parts of the city – Prague 8 and Prague 9. Because of its advantageous location and great accessibility, Balabenka offers ideal setting of business activities for both international as well as local companies. The modern office building offers approximately 13,000 sq m of modern office and retail premises together with underground parking with a capacity of 158 parking spaces.
With its unique design Balabenka offers flexible and bright premises. The complex is situated in the city park, which provides a green barrier protecting Balabenka from the rush of metropolitan life. Within walking distance from the building there is a wide range of services and amenities, including shopping center Harfa and O2 Arena.
Geberit lead the trends in the sanitary ware since 1874. It is divided into two product groups – sanitary systems and piping systems. Geberit Group has offices in more than 40 countries. Sales activities focus on key European markets and markets with high growth potential in Central and Eastern Europe, Great Britain, North America, China and Southeast Asia. The company has 15 manufacturing facilities in seven countries. The main manufacturing facilities are located in Switzerland, Germany and Austria. The branch in Czech Republic was established in 1993. Further information available at www.geberit.cz
Skanska Commercial Development Europeis one out of 14 business units within Skanska. The mission is to initiate and develop primarily office buildings. The main focus of operations is the large metropolitan areas in Czech Republic, Hungary and Poland. Skanska Commercial Development Europe is divided into three local companies - Skanska Property Czech Republic, Skanska Property Hungary and Skanska Property Poland. More information about Skanska Commercial Development Europe can be found at www.skanska.com/property
Skanska Property Czech Republic, s.r.o (www.skanska.cz/property) has been operating on the Czech market since 1997 and has developed a number of office buildings and retail warehouses in the Prague area. Skanska's office building Nordica Ostrava was the first building in Czech Republic awarded the GreenBuilding certificate for energy efficiency. City Green Court (www.skanska.cz/citygreencourt) is the first LEED Platinum pre-certified office building in the Czech Republic.