Press release
5/20/2013 12:40 PM CET
Skanska Property Czech Republic was awarded LEED® Platinum certification for commercial interiors after transforming its office space at City Green Court into a unique work environment with a number of energy-saving features and an aesthetically pleasing design. The honor comes a few months after City Green Court, which was developed by Skanska, received LEED® Platinum Core& Shell certification, making it the first office building in the Czech Republic to receive this certificate under the rating system's new 2009 standards.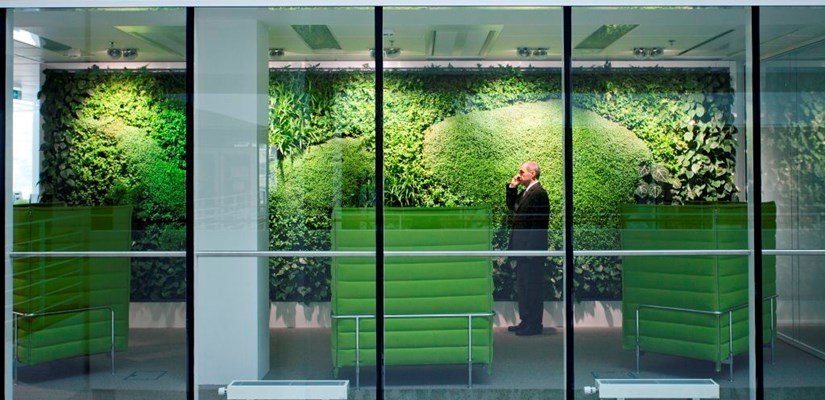 "We were prompted to get our offices certified to show that our goals do not end with Core&Shell certification. We would like to use our own offices as an example to show our clients the different ways they can improve the quality of their work space, while at the same time minimize the impact on the environment through proven measures, which could eventually lead to LEED® certification. We were able to use our specialists and know-how during the whole certification process and were fortunate not to have to rely on an external company," said Marie Passburg, President of Skanska Property Czech Republic.
The certification process for Skanska's offices at City Green Court took a year and was successfully completed in May. The architecture studio Cuboid Architekti, which helped design City Green Court, advised Skanska on the interior design for its own offices at the project. The goal was to not just focus on electricity, water and heat saving measures but to also consider the well-being of Skanska employees and their work environment.
The process resulted in significant energy savings – up to 33 percent when compared with similar office buildings – thanks to an abundance of natural light as well as a highly efficient system that monitors and controls the interior lighting. The energy savings for lighting can reach 62 percent per month when compared to other office buildings in the neighborhood.
The dominant feature of the Skanska offices is the "living room", which employees have quickly taken a liking to. This relaxation room is situated near the building's atrium and is dominated by an impressive 20 sqm self-irrigated green wall. The area also offers three work spaces equipped with comfortable green armchairs.
The other design features help contribute to a pleasant work environment. Employee meetings, for example, take place in the dining room which has an attached kitchenette. "Saunas" (telephone boxes that provide the caller with privacy and lower the office noise volume) have also become very popular. Certified materials and furniture were selected for all the office interiors.
"We stuck to the 4R strategy throughout the office preparation: Reduce, Reuse, Recycle, Recover. For instance, we separate waste in our offices. We collect paper, plastics, metals, glass, drinks cartons and used batteries. All this contributes to the protection of the environment, which is not only the motto of Skanska Property Czech Republic, but of the entire Skanska group," Marie Passburg added.