Press release
10/20/2014 10:00 AM CET
On Thursday 16 October 2014, another set of the TOP RESPONSIBLE COMPANY 2014 awards was presented in the Trade Fair Palace. Skanska received the Environmental Leader 2014 prize for its life-cycle assessment & environmental product declaration.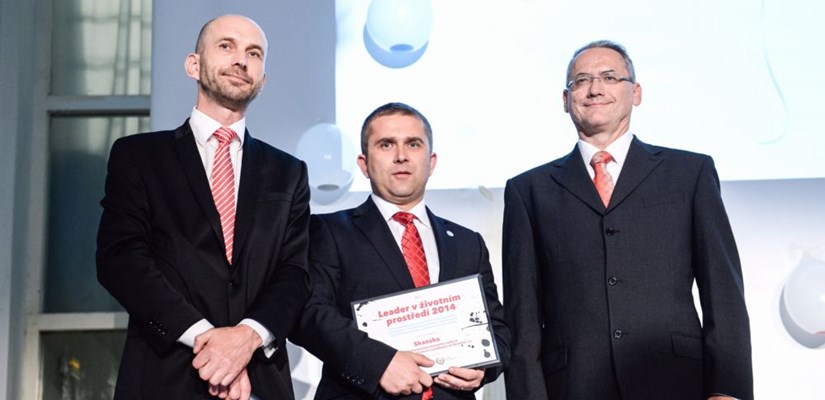 The jury awarded Skanska with the Environmental Leader 2014 title in particular to appreciate the company's incessant pursuit to know, manage and minimise negative impacts of Skanska activities and products on the environment. This area ranks among the priorities of Skanska's long-term strategy which is also demonstrated by the fact that the company was awarded the TOP Responsible Company prize already in 2012.
Skanska is the first large construction company in the Czech Republic with certified environmental product declaration (EPD) and the life-cycle assessment (LCA) study.
The clear business benefit that the EPD product declaration brings for customers is increasing the points score for LEED certification
Moreover, majority of international business partners include the EPD declaration among fundamental requirements to be fulfilled by the suppliers.
"Life-cycle assessment helped us obtaining verified information on the environmental impact of our products and thus provides us with the opportunity to offer added value to our customers," states Milan Nocar, Production Division Director.
"We perceive LCA as a suitable instrument which enables us to minimise negative impacts on the environment. We consider EPD as the acknowledgement of our long-term effort to comply with principles of sustainable business in all our activities," added Leoš Vrzalík, Director of Skanska a.s Business Development section.


Nowadays the minimisation of negative environmental impacts represents almost indispensible prerequisite for successful business.
If you wish to find out more about significance of the LCA study which was aimed at ascertaining environmental parameters of production in the Curtain Wall Systems Branch, please refer to the special website created for this purpose. EPD verified by an independent third party Výzkumný ústav pozemních staveb - certifikační společnost, s.r.o.