Press release
2/22/2012 9:00 AM CET
Skanska Property Czech Republic will move into its own latest development, City Green Court, one of the most modern and environmentally smart office buildings in Prague, during the last quarter of 2012. With office space totalling approximately 520 sq m, Skanska Property will be the third tenant to occupy City Green Court after PwC and GlaxoSmithKline.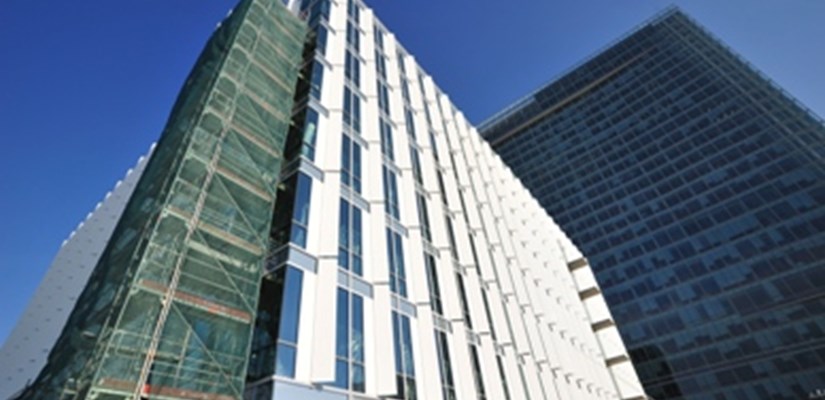 City Green Court was awarded LEED Platinum pre-certification for its shell and core and will officially be LEED certified approximately one year after completion. Skanska Property also plans to receive LEED certification for the commercial interiors of its new premises. This most likely to be the first commercial interiors that will be LEED certified on the Czech market. Skanska's sights are set on the highest level - Platinum certification. The certification process of the commercial interior is about to start, and the certificate will be awarded after completion of the fit-out and monitoring energy consumption.
Britta Cesar-Munck, Managing Director of Skanska Property Czech Republic, emphasised: "By moving into premises which we have developed, we want to show our determination to be the leader in the development of green buildings. By obtaining LEED certification for our commercial interior, we will have a showpiece office that will present our clients with the benefits of such certification. The space also nicely displays Skanska's expertise, which we are happy to offer to our tenants."
Skanska's new office will offer a variety of interesting green solutions, including an advanced lighting system, water-efficient fixtures, energy-efficient appliances and sub-metering for water and energy. Recycled, low-emitting and regional materials will also be used.
Skanska Property Czech Republic is not the only business unit within Skanska Commercial Development Europe with LEED certification goals for its commercial interiors. Skanska Property Poland received LEED Silver for the commercial interiors of its Warsaw office. Skanska Property Hungary was awarded with LEED Gold for its office in the Népliget Center in Budapest.
Construction of City Green Court is scheduled to finish in May 2012.