Press release
2/10/2014 10:00 AM CET
Skanska was successful in the residential development area; in total the company sold 315 units in 2013 which represents the 38 % increase compared to the last year. Commercial development has started construction of two projects in Prague´s most attractive office locations – 5th and 8thdistricts of the city. Due to the further drop of construction market the Skanska Group in the Czech Republic and Slovakia experienced the year-to-year decrease in revenues by 23 %, to the value of 12.4 billion CZK.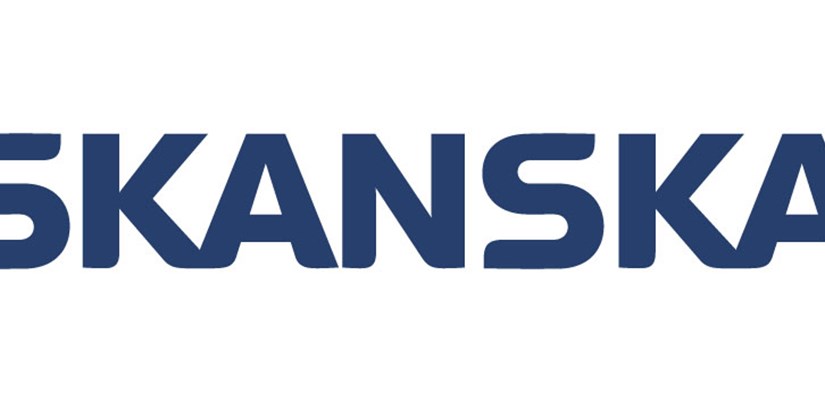 Given the overall situation on the construction market and due to the weak economic results in 2013 Skanska made write downs of selected assets to give them real market value.
"Our strategy is to maintain economically healthy and stable company. Following mutual agreement with the parent company we decided to make significant write downs of selected assets within restructuring program" stated Dan Ťok, Chairman of the Board of Directors and Business Unit President of Skanska a.s.
Result was also affected by the situation in one of the divisions where instead of effective managerial decisions managers distorted accounting results. After finding they were immediately laid off and within the company there were implemented measurements to eliminate such risks.
"Transparency is a primary matter for us, therefore we consider presenting our results within the context of these events as a necessity," said Dan Ťok.
In 2014, Skanska will keep on lowering the direct costs at our construction projects, especially through increased productivity and efficient use of our own resources. Great emphasis is laid on the risk management and on expansion of regional activities within the Czech Republic and Slovakia.
Skanska Reality, one of the four dominant players on the new home market, sold 315 apartments in the Czech Republic last year, which amounts to a 38% increase over 2012. The Prague developer advertised the sale of new projects or new stages of current projects a total of five times, and has contributed a total of about 431 new apartments at four different locations in Prague. Aside from the above, Skanska Reality also announced 2 new acquisitions. In February, it signed a contract of purchase for a project in Prague 3 with about 100 new apartments. In June, it made public its purchase of the "U Hranic" project with a total of about 140 new apartments in Prague 10-Strašnice.
"In 2012 we consolidated the business and decided on the strategy for future growth. The performance 2013 was very good, and in line with our strategy. Skanska Reality have a strong position on the market and in the Skanska group. We will continue to grow in 2014 and invest in new land for future development," says Mikael Matts CEO Skanska Reality.
Skanska Property Czech Republic, focusing on commercial development, believes in Prague to be a solid and attractive market for both tenants and investors. "Our ambition is to have a continuous pipeline of projects in premium office locations such as Prague 4, Prague 5 and Prague 8," says Marie Passburg, President of Skanska Property Czech Republic and adds: "We are very happy we speculatively started construction of two projects in 2013, continuing with our philosophy of sustainable development."
Project Riverview, located in Prague 5 – Smíchov, started in May 2013 and completion is scheduled for December 2014. Project Corso Court, located in Prague 8 – Karlín, started in November 2013 and will be completed in July 2015. Currently, there is totally 24,000 sqm being developed by Skanska Property Czech Republic on the Prague´s office market.
Skanska Group will continue its focus on health and safety, business ethics and responsible approach to environment. Importance of these areas is currently rising even more and therefore Skanska would like these areas to be perceived as the key priorities of the entire construction industry in the Czech Republic and Slovak Republic.