Press release
11/29/2012 9:00 AM CET
Skanska proudly announces that the completed project City Green Court in Prague 4 has received Core&Shell LEED® Platinum certification in latest LEED® 2009 system.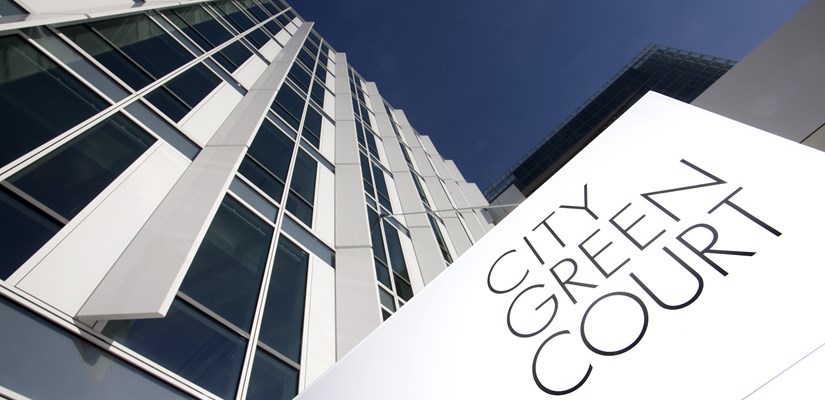 City Green Court is the first office project in the Czech Republic built on a speculative basis to receive the highest LEED® Platinum certification under the 2009 system.
Since the acquisition in 2010, the design of City Green Court made by New York architect studio Richard Meier & Partners was modified according to Skanska requirements in order to achieve the highest level of LEED® certification. The LEED® Platinum certification of City Green Court has been based on a number of green design and construction features and innovations that positively impact the project itself and the broader community. These features include for example: sophisticated lighting system employing occupancy and daylight sensors, high-efficiency fixtures, green roof, high efficient irrigation system, and impressive closed atrium utilizing natural ventilation.
"We are honored to receive the highest possible certification which proves Skanska's strong commitment to sustainable development," says Marie Passburg, President of Skanska Property Czech Republic. "The collaboration with Skanska's construction team led to a high level of accountability, and in the end, we successfully reached our important goal of making Skanska a leader in green development and construction," adds Passburg.
During construction, Skanska also conducted the first building embodied carbon footprint in the Czech Republic. During operation, Skanska intends to raise the awareness of more sustainable buildings through a Green Education Program and tenant sustainability guidelines.
City Green Court has currently opened its door to first tenants; GSK, Skanska Property Czech Republic and Home Center of Skanska Reality. It will welcome the anchor tenant PwC into the building in upcoming days. The eight-story building offers 16,300 sqm of rentable office/retail space centered around a glazed atrium, which serves as a communal meeting area for tenants.